Meet Your Teachers!!
Yudi Jo – Youth and Teen Hip Hop Technique and Performance Choreography and Teen Jazz

Yudi has been training in all styles of dance since grade school under her father, Hodgie Jo. She danced alongside her father rehearsing for multiple performances. She has performed at multiple fundraisers, fashion shows, recitals, etc. Her training is based in ballet, jazz, and hip hop. She also has experience in acro-dance, tap and contemporary. She briefly attended American Musical and Dramatic Academy in New York City taking classes there. She has been teaching at Alice Cooper's The Rock Teen Center for about 3 years now. She teaches dance technique applicable to multiple styles of dance, as well as hip hop.
Chanel Craig – Youth Hip Hop
Chanel received her AAS in Dance Performance and Technology from Scottsdale Community College. She has been dancing for 7 years around the Phoenix Metro Area and is the owner of a small business as a Licensed Massage Therapist. Previously, Chanel performed with SCC's pre-professional dance company Instinct Dance Corps and worked with choreographers including Rogelio Lopez, Cynthia Gutierrez-Garner, Laurie Eisenhower, Aaron McGloin, Mike Esperanza, Carley Conder, Angela Rosenkrans, and Tareake Dorill Vaden-Ramos. Chanel is currently dancing with Ignite Collaborative. She has received awards for performance and choreography through the Artist of Promise Competition and is a recipient of the Dance Service Award for her service to the SCC Dance Program.
Amie Kinard – Youth Tap/Jazz Combo, Musical Theater/Contemporary
Amie was born and raised in Duncanville, TX. She attended Ozsoy's School of Ballet from the time she was 5 to 18, which is where she received most of her ballet, modern and jazz training growing up. Ceyhun Ozsoy (Ballet) and Alicia Pegus-Orgy (Modern/Jazz) have been pivotal instructors in her development of dance technique as well as her love and respect for the artform, its history, and the teaching of it to others. Amie is a graduate of Oklahoma City University with a degree in dance and her goals are to become an effective dance educator and choreographer for all ages and styles. Amie has had the opportunity to perform many works of classical ballet as well as original pieces from various choreographers including Dwight Rhoden and Jose Limon. She has performed several shows with the American Spirit Dance Company showcasing the choreography of her talented professors: Tye Love, Julie Russel- Stanley, and Alana Martin (among others). In her time here at Oklahoma City University, Amie has uncovered her true passion for teaching and choreography. She has gone on to choreograph for original composers Jacob McCoy and Andrew Crawford in the Project 21 collaborative concert as well as the play "Into the River I Went" by Nelson Diaz-Marcano (Directed by Erica Herrera).  She has also choreographed, costumed, filmed, and edited an original dance film which premiered in the Ann Lacy School of American Dance's Virtual Choreography Show.
Tanner Clark – Youth and Teen Hip Hop private lessons

Born and raised in San Diego, California, Tanner has lived and worked in Los Angeles as a professional hip hop dancer since the age of 16. Now almost 22 years old, his work includes stage performances with musical artists Fifth Harmony, Justin Bieber, Skrillex, Diplo, and others at events like The American Music Awards Red Carpet and Ultra Music Festival Miami, music videos for Prince Royce, Snoop Dogg, and Fergie, television shows like The X Factor USA, Two and a Half Men, and MTV's Going Off, national and international commercials for Kohl's, Chicago Town Pizza, and Paul Mitchell, a principal dancing and free styling role in the feature film 48 Hours to Live, and most recently, assisting Michael Rooney in choreography and casting for Mariah Carey's performance of "All I Want For Christmas Is You" in the Youtube Christmas Special, The Keys of Christmas. Most recently Tanner has toured with Pyrionics. Tanner brings the knowledge and experience from his career to students of all levels who wish to grow their passion and skill. Follow Tanner on Instagram.
Paola Hartley – Teen Ballet
Former Principal Dancer with Ballet Arizona
Paola came to Ballet Arizona from Ballet de Santiago (Chile) in 1998. Since then she has originated featured roles in Ib Andersen's A Midsummer Night's Dream (Hermia), Amoroso, Indigo Rhapsody, Brandenburg Concerti, Preludes and Fugues, and Play. She has also been cast in principal roles in Don Quixote (Kitri), Giselle (Giselle, Myrtha), Swan Lake (Odette, Odile), Coppélia (Swanilda), Romeo and Juliet (Juliet), La Sylphide (the Sylph), and The Nutcracker.
Paola has performed featured roles in several George Balanchine ballets, including Agon, Allegro Brillante, Apollo, Concerto Barocco, Divertimento No. 15, Duo Concertant, Serenade, Theme and Variations, "Rubies" from Jewels, and The Four Temperaments. Paola's modern repertoire includes HellBlondeGroove, Land's Edge, Opus Cactus, Paul Taylor's Company B, Julia Adam's Before, Twyla Tharp's Sinatra Suite and The Golden Section, and Ave Maria, Scarlet Symphony, and Skinny Puzzle, all by Dwight Rhoden.
In 2006, Paola and Astrit Zejnati were invited to represent Ballet Arizona in the Miami International Dance Festival. In the summer of 2008, Paola was featured in North Carolina's Manteo Summer Festival, as an alumna of the University of North Carolina School of the Arts.
In 2013, Paola joined The Suzanne Farrell ballet and has performed leading roles in George Balanchine's Pas de Dix, Tempo di Valse, Episodes, Agon, Swan Lake, Allegro Brillante, as well as Paul Mejia's Romeo and Juliet and Jerome Robbins' The Concert.
Gabriella Squicciarini – Youth and Teen Ballet

Gabriella has lived in the valley for over 40 years. She, along with her husband, are proud parents of two teenagers. Gabriella started dancing when she was in her 20's. She was part of the Scottsdale Community College Dance Line in her early years of college and then started taking ballet classes at Arizona State University, while enrolled in the business college. She has been dancing in the adult ballet program at Ballet Arizona for over 25 years. In 2012, Ballet Arizona invited to perform an acting roll, as a lady in waiting, in in their production of Swan Lake.  Her passion for dance continued as also danced at Acrosante's Vivaldi's festival for Terspicore Company.
Natalia Magnicaballi – Ballet private lessons and Master Classes
Natalia was born in Buenos Aires, Argentina and has been a principal dancer with The Suzanne Farrell Ballet since its conception in 1999 and with Ballet Arizona since 2002.
A graduate of Teatro Colón, she became a principal dancer at the age of 19 with Julio Bocca's Ballet Argentino. In Europe, she joined the Italian company Aterballetto under Mauro Bigonzetti's direction. Her repertoire includes the lead roles in 36 Balanchine creations such as Tzigane, Don Quixote, Apollo, Divertimento No. 15, Duo Concertant, Slaughter on Tenth Avenue, Agon, La Valse, Serenade, La Sonnambula, Allegro Brillante, Ballade, Four Temperaments, A Midsummer Night's Dream Act II pas de deux, Who Cares?, Clarinade, Bugaku, Meditation, Episodes, Diamonds, Rubies, Emeralds, Liebeslieder Walzer, Prodigal Son, Monumentum Pro Gesualdo, Movements for Piano and Orchestra, Variations for Orchestra, Intermezzo from Brahms-Schoenberg Quartet, Pas de Dix, Stravinsky Violin Concerto, Mozartiana, Walpurgisnacht, Gounod Symphony, Western Symphony, Dances Concertantes and Swan Lake, as well as in Robbins' Afternoon of a Faun and In the Night. She has also danced the leads in the most beloved classic ballets such as Swan Lake, Romeo & Juliet, The Nutcracker, Midsummer Night's Dream, Raymonda, Paquita, La Sylphide, Don Quixote, Coppélia, and Giselle, as well as in works and premieres by Jirí Kylián, Roland Petit, Maurice Béjart, Mauro Bigonzetti, Dwight Rhoden, Paul Mejia, Ib Andersen, Oscar Araiz, Mauricio Wainrot, Ana María Stekelman, Alberto Méndez, Christopher Wheeldon and Alexei Ratmansky.
She has toured and performed in the main houses and arena theatres around five continents including the Paris Opera Garnier and the Mariinsky Theatre.
Natalia has been featured as one of Dance Magazine's "25 to Watch" and named "Best Dancer" by The Arizona Republic.
Kayley Thompson – Teen Tap
Kayley has been dancing since the age of five, and trained for thirteen years at Royal Dance Works. There she trained in ballet, tap, jazz, modern/contemporary, hip hop, and musical theater classes. She performed and competed for many years in Royal Dance Works' top performance companies, being part of several national 1st place competition wins. She has trained and taken master classes under some of the best dance teachers and choreographers in the nation including: Mia Michaels, Jackie Sleight, Justin Giles, Doug Caldwell, Jaci Royal, Wes Veldink, Travis Wall, Katie Spreadbury, Logan Lipton, Roberto Villanueva, Becky Jung, Alex Ketley, Kenny Jezek, Sheryl Cooper, Summer Lee Rhatigan, Michael Williams, Mike Esperanza, Elizabeth George, Cory Finn, Sasha Mallory, Danielle Horn, and Tyce Diorio. Kayley graduated with both her Associates in Arts and Associates in Fine Arts- Dance from Glendale Community College in December, 2012. Under the GCC dance program she won 1st, 2nd, and honorable mention awards for her solo choreography at Maricopa Community College's Artist of Promise competition, as well as 1st and 3rd place for her group choreography and performance. She is also a Lenna DeMarco Dance Scholarship recipient. Her work has also been showcased at the Center Dance Ensemble's American Voices concert several times. In the summer of 2013, she was one of 18 choreographers chosen to present choreography in the Scorpius Dance Theatre's Kick-A show. She has appeared in 4 musicals at both GCC and PUSD's Faculty/alumni show, and has choreographed for The Drowsy Chaperone musical in 2015.  Kayley graduated in 2015 from Grand Canyon University with a BFA in Dance Education. In addition to teaching and choreographing, her interests also include acting and filmmaking. She hopes to pursue those in the future. Kayley enjoys teaching all styles that she has trained in, and currently teaches tap, jazz, contemporary, musical theater, hip hop, ballet, legs and feet, and Twinkle Star classes at Elite Dance Academy, in addition to teaching tap and musical theater jazz at Dance Fusion. For the last 3 years, Kayley has been the director of her own professional dance company, ClassicalFusionDance with the goal of telling stories by fusing her love of the past (film/music/choreographic styles) with a twist of the present.
Renae Rochon – Teen Tap
Renae started her dancing career in Aberdeen South Dakota, had apprenticeships at Chi-Town Dance and Giordano dance, followed by a Distinguished Artist scholarship at Hope College. After moving to Phoenix, she performed in Super Bowl XXX and XXXI, at the Las Vegas Mirage, and the Beverly Hills Hotel. She has performed with the Beach Boys, Diana Ross, James Brown, Standing O Productions, Contempo Tap Company, Showstoppers Interactive Entertainment, and danced in industrial shows for Oscar Meyer, Pepsi, Toyota, Intel, and America West. In addition to judging nationwide dance competitions and owning her own tap company, Renae has been teaching at independent dance studios and public schools for almost 30 years.  Though she is trained in all types of dance, tap is her passion and will always be her first love.
**Gabriela Banuet – Beginning Fundamentals of Dance, Jazz, Contemporary/Lyrical – Private lessons


Hello my name is Gabriela Banuet I own a training company specializing in training dancers in state and out state. I have an immeasurable passion for my method which I have created for over 9 years. My desire is to share my program with others to help the Dance Community. I specialize in cutting edge training that is designed to go beyond the do's and don'ts  of  dance technique, strengthen your dancer(s) and connect the right biomechanics of flexibility and balance with a background of Kinesiology. My method  is to provide unique training that focuses on technical skills and movement quality, as well as providing an understanding of a dancer's anatomy through Pilates, Body Mechanics, Kinesiology and Functional Movement. I have combined my love for dance with over 25 years of experience and knowledge and created an entirely new approach to training dancers. My program offers classes with various styles for students to participate. These methods are innovative ways of training and conditioning for dance that will increase power, strength, flexibility, alignment, and balance with incredible results! My philosophy is preventing injury and allowing the dancer to explore their body connection through new techniques that it's easy to comprehend and apply to achieve their goals.
**Shlomit and Itzik Sholem – Israeli Folk Dance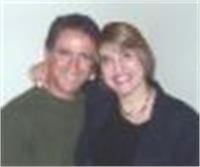 Shlomit and Itzik are from Israel and have been teaching Israeli Folk Dancing for many years, in the valley.  Enjoy their simple steps to joyous music. Bring family, bring friends.
**ABCD Dance Bollywood
Navin Rangarassa offers Bollywood classes for youth and adult Sundays (10:30 am youth, 11:30 and 12:30 for adults and teens)
** Seperate fees apply
Dance Fusion Youth Academy is the creation of Dr. Linda Simon, a Scottsdale Chiropractor and Bob Mace, a valley realtor. Two entrepreneurs who share a love of dance and fitness. Dance Fusion Youth Academy is a safe, fun, supportive NON-COMPETITIVE environment for all levels of dance and fitness fusing the benefits of both. "Fusion" describes our complementary, eclectic mix of disciplines. Linda and Bob are also the owners of Dance Fusion Adult Studios. 

Located in the Scottsdale Airpark, our studio features two dance and fitness spaces with real maple sprung floors, professional sound equipment, a one-of-a-kind dance library stocked with books and DVDs, shower facilities, and a showcase area for parties, trunk shows, and special events.
Meet the Owner!!
Linda Simon is a native of Brooklyn, New York. She moved to Scottsdale and established Simon Chiropractic in 1986. She has two wonderful sons. Linda is currently an online faculty member of the University of Bridgeport College of Chiropractic and faculty member of Life West Chiropractic College for their off-site continuing education program.  Linda studied jazz and tap with Fred Kelly (Gene Kelly's brother) at Pace University, NYC. She rediscovered her love of dance a few years ago and now enjoys tap, jazz, musical theater, belly dance, ballet, hip hop, bollywood and yoga.           
"Dance is for joy. There is no reason for anyone of any profession or age to stop dancing just because they have passed 18. With Dance Fusion, there is a new and exciting home."
Meet the staff!!
Lexi Kenrick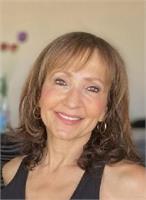 Lexi has been teaching dance in the North Scottsdale Area. Prior to achieving her certification, Lexie devoted herself to the care and education of her six children and volunteered her time and efforts to various school and church organizations. In 2008, after all her children were in school full time, she began taking ballroom dance lessons, which had been a lifelong dream of hers, and has been dancing ever since. Lexie was introduced to Zumba at the dance studio and immediately fell in love with it. Lexie has been a licensed Zumba instructor and member of ZIN (Zumba Instructor Network) since August 2011. Whenever she took a Zumba class, she felt healthier, happier, and revitalized, not only physically but also mentally and emotionally. She decided to become a Zumba instructor so that she could share this joy and excitement with others and provide them with an opportunity to forget about the cares of life for a moment and enjoy the freedom to move and express themselves without judgment through music and dance.
Carolina Lee
Carolina Lee has been with Dance Fusion from the start. Her passion for dance comes from her mother, a Hollywood professional Belly Dancer (see her in the film Quo Vadis with Peter Ustinov). Carol brings her joy and love for dance to our studio. She works the front desk and is responsible for our deep cleaning, scrubbing and washing as well as keeping us supplied. Carol is proficient in Hungarian and can be seen chatting with clients and Csaba, our ballroom teacher in their native tongue. Meet Carol on Tuesday and Thursday nights, and Saturday afternoons. Thank you, Carol!   
Gabriella Squicciarini
Gabriella Squicciarini has lived in the valley for over 40 years. She, along with her husband, are proud parents of two teenagers. Gabriella started dancing when she was in her 20's. She was part of the Scottsdale Community College Dance Line in her early years of college and then started taking ballet classes at Arizona State University, while enrolled in the business college. She has been dancing in the adult ballet program at Ballet Arizona for over 25 years. In 2012, Ballet Arizona invited to perform an acting roll, as a lady in waiting, in in their production of Swan Lake.  Her passion for dance continued as also danced at Acrosante's Vivaldi's festival for Terspicore Company.
Bianca Squicciarini
Bianca Squicciarini is a recent graduate of Desert Mountain High School attending SCC with ambitions of Fashion Design and Marketing. She has an extensive background in dance including Ballet, Contemporary and Hip Hop. Bianca is a whiz at Social Media Marketing and is responsible for inspiring Dance Fusion to create Photo and Video art around the studio. Dance Fusion is thrilled to have Bianca working for us.
Diana Tomasi
Diana Tomasi has performed as a featured soloist for several exclusive vocal ensembles in Northern & Southern California. She has a degree in Music, Vocal Performance from Irvine Valley College. Diana is an avid hiker and loves to sing, dance and perform. She is dedicated to promoting community education, awareness and involvement with the performing arts. In Aptos, California, Diana performed with the Dance Synergy Troupe in numerous Cabaret Shows. Diana has been the Executive Director of 2 non-profit artistic performing organizations and she is excited to bring her experience to Dance Fusion to help promote the growth and awareness of the performing arts in a non-competitive environment. She's married to Bob, who is a retired Executive and has two grown sons living in Colorado. Diana recently moved to Scottsdale and to her delight, discovered Dance Fusion. She is thrilled to become part of their family and contribute to their outreach & growth.
Resident Mural Artist!
Brittany Michelle Johnson is a local artist, musician, and muralist in downtown Phoenix, Arizona. She graduated in 2017 from Arizona State University with a master's degree in music performance, and has since been teaching private music lessons and exploring her passion for art and painting. Brittany enjoys traveling, camping, and hiking with her fiancé; the national parks, forests, and cities they travel to are inspiration for many of her paintings. Brittany works with mostly acrylic paints and canvas. Her paintings are brightly colored and bold, with attention to detail and defined brush strokes. Recent painting series have included desert flowers, flower bouquets, landscapes, and endangered species. She also works on commissioned paintings and murals. Brittany loves to perform and teach music. She plays clarinet seasonally with the Tempe Winds, and currently has over 30 students learning to play clarinet, flute, saxophone, piano, guitar, ukulele, and music theory. She teaches private in-home music lessons and at Linton-Milano Music in Mesa.
Brittany M. Johnson
M.M. Music Performance: Arizona State University (2017)
B.M. Music Performance: Otterbein University (2015)
Member, International Clarinet Association
[/raw]