Meet the Teachers!!
Tanner Clark – Hip Hop
Born and raised in San Diego, California, Tanner Clark has lived and worked in Los Angeles as a professional hip hop dancer since the age of 16. Now almost 22 years old, his work includes stage performances with musical artists Fifth Harmony, Justin Bieber, Skrillex, Diplo, and others at events like The American Music Awards Red Carpet and Ultra Music Festival Miami, music videos for Prince Royce, Snoop Dogg, and Fergie, television shows like The X Factor USA, Two and a Half Men, and MTV's Going Off, national and international commercials for Kohl's, Chicago Town Pizza, and Paul Mitchell, a principal dancing and free styling role in the feature film 48 Hours to Live, and most recently, assisting Michael Rooney in choreography and casting for Mariah Carey's performance of "All I Want For Christmas Is You" in the Youtube Christmas Special, The Keys of Christmas. Tanner is now living in the Phoenix area to support his family, and during this time he is bringing the knowledge and experience from his career to students of all levels who wish to grow their passion and skill. Follow Tanner on Instagram.
Karen Burns – Musical Theater (singing, acting, dancing)
A former Rockette, Karen trained in NYC with Alvin Ailey and Steps, and LA where she honed her voice, acting and dance skills. Karen's credits span television, film and theater. She is versed in jazz, tap, ballet, swing, salsa, choreography, a classical pianist, improv and physical comedy. Karen teaches at Rhythm and Motion Dance Center and has choreographed their routines as week as those of The Middle of Somewhere, both troupes appearing in our show.       
Gabriela Banuet – Beginning Fundamentals of Dance, Jazz, Contemporary/Lyrical
Hello my name is Gabriela Banuet I own a training company specializing in training dancers in state and out state. I have an immeasurable passion for my method which I have created for over 9 years. My desire is to share my program with others to help the Dance Community. I specialize in cutting edge training that is designed to go beyond the do's and don'ts  of  dance technique, strengthen your dancer(s) and connect the right biomechanics of flexibility and balance with a background of Kinesiology. My method  is to provide unique training that focuses on technical skills and movement quality, as well as providing an understanding of a dancer's anatomy through Pilates, Body Mechanics, Kinesiology and Functional Movement. I have combined my love for dance with over 25 years of experience and knowledge and created an entirely new approach to training dancers. My program offers classes with various styles for students to participate. These methods are innovative ways of training and conditioning for dance that will increase power, strength, flexibility, alignment, and balance with incredible results! My philosophy is preventing injury and allowing the dancer to explore their body connection through new techniques that it's easy to comprehend and apply to achieve their goals.
Ivy Rose – Hip Hop



My name is Ivy Rose and I am a dance major at Grand Canyon University. I have been dancing for 12 years and have had training in ballet, modern, jazz, contemporary, hip hop, and tap. I have also been teaching dance for three years and have found joy in encouraging my students to use dance as a creative outlet to express themselves and to put their best foot forward. I am extremely excited to be working with Dance Fusion and to offer a fun and growing environment for everyone!
MJ Mastrangelo – Jazz and Tap



MJ (Mary Jo) was born and raised in Buffalo, New York. She began dancing at the age of five and studied tap, jazz, ballet, and hip hop. When she was 17, MJ was asked to teach her first dance class as a substitute, and a passion for choreography was born. Over the next few years, she taught classes and choreographed several award-winning routines. MJ moved to New York City to study at Broadway Dance Center and STEPS on Broadway with notable teachers Joe Lantieri, Mia Michaels, and Leslie Brown. She attends numerous dance seminars, competitions and master classes to keep her ideas fresh. MJ's performance credits include "The Wiz," touring as a back-up dancer for a local recording artist; and many performances at charity events, parades, and grand openings. She has also recently danced in the half-time show at the Phoenix Suns 2014 home opener. Many of MJ's students have performed on Broadway, in Las Vegas, on cruise ships, and with dance companies; several have become dance studio owners and instructors. Since moving to Arizona in 2012 to be with the love of her life (Perry!), MJ has become a well-respected, in-demand instructor throughout the Valley and is excited to share her knowledge and passion with her new dance family. MJ is also the Creative Director of Tap Fusion, Arizona's premier, all-adult tap dance performance troupe.
Velva Ball – Ballet and Contemporary
I am a native to Phoenix, Arizona, dancing since the age of three.  Teaching students ages 2.5 years of age through adult, I have experience in both recreational and competitive dance.  My specialties include contemporary, lyrical, jazz, and musical theatre, as well as children's and preschool dance (tap/ballet, ballet/jazz). Competitive teaching has yielded various regional awards including, but not limited to: "Lovely Lyrical" Award, "High Energy" Award, Mulitiple Solo High Score Awards. As a recreational teacher, I have had the honor of my dancers being included in community events such as: Bender's "Dancin'spiration" fundraiser event for the Sunshine Angels and The Heart of the Desert, Fran Cohen's "Wiggle Your Waggles Away" fundraiser event for the Wolftrap Foundation, "Glendale Glitters" community holiday event.
Kelly is a member of Divine Chaos Tribal Fusion, a local belly dance troupe that travels nationally and internationally to teach and perform. Kelly has been teaching Bollywood classes for several years. She continues her own exploration of, and training in, several styles of Indian dance. Sharing what she learns, Kelly hopes to inspire others in exploring Bollywood dance.
Shlomit and Itzik Sholem – Israeli Folk Dance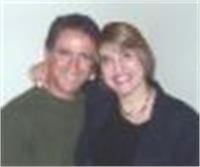 Shlomit and Itzik are from Israel and have been teaching Israeli Folk Dancing for many years, in the valley.  Enjoy their simple steps to joyous music. Bring family, bring friends.
Linda Machado and Ricardo di Cristobal – Flamenco



Linda is a professional Flamenco & Spanish dancer and Master Instructor with 25+ years experience. Class will be accompanied by Master Flamenco Guitarist and Flamenco historian Ricardo de Cristóbal, music director of Un Corazón Flamenco. Linda and Ricardo are going into their 13th year performing at El Encanto Restaurant in Cave Creek every Sunday evening.  Their performance group, Un Corazón Flamenco performs in concert halls, theatres, museums, restaurants and night clubs throughout the Southwest.
Dance Fusion Youth Academy is the creation of Dr. Linda Simon, a Scottsdale Chiropractor and Bob Mace, a valley realtor. Two entrepreneurs who share a love of dance and fitness. Dance Fusion Youth Academy is a safe, fun, supportive NON-COMPETITIVE environment for all levels of dance and fitness fusing the benefits of both. "Fusion" describes our complementary, eclectic mix of disciplines. Linda and Bob are also the owners of Dance Fusion Adult Studios. 

Located in the Scottsdale Airpark, our studio features two dance and fitness spaces with real maple sprung floors, professional sound equipment, a one-of-a-kind dance library stocked with books and DVDs, shower facilities, and a showcase area for parties, trunk shows, and special events.
Meet the Owners!!
Linda Simon is a native of Brooklyn, New York. She moved to Scottsdale and established Simon Chiropractic in 1986 with her husband Dr. Ira Simon. They have two wonderful sons. Linda is currently an online faculty member of the University of Bridgeport College of Chiropractic and faculty member of Life West Chiropractic College for their off-site continuing education program. Dr. Ira is a published author and lecturer. Linda studied jazz and tap with Fred Kelly (Gene Kelly's brother) at Pace University, NYC. She rediscovered her love of dance a few years ago and now enjoys tap, jazz, belly dance, ballet, Pilates, and yoga.           
"Dance is for joy. There is no reason for anyone of any profession or age to stop dancing just because they have passed 18. With Dance Fusion, there is a new and exciting home."
Bob Mace is a lifelong resident of the Valley and a top-ranked realtor. Active in the community, he volunteers for the Scottsdale League for the Arts, Scottsdale Culinary Festival, Eat, Drink & Be Pretty Extravaganza, Ballet Arizona, and Arizona Diabetes Association. He is married to Marian and has two grown daughters. Bob is passionate about all forms of dance. He discovered Zumba about six years ago, started a Zumba class at his church and began teaching classes for anyone who couldn't afford a club membership. Bob dreamed about opening his own dance studio, a dream that recently came to fruition with Dance Fusion.
"Dance has given me a community, a family, and a place where all are accepted. Once you discover the joy, emotion and friendship of a dance community, you want that to continue. That's why we created Dance Fusion."
Meet the staff!!
Carolina Lee
Carolina Lee has been with Dance Fusion from the start. Her passion for dance comes from her mother, a Hollywood professional Belly Dancer (see her in the film Quo Vadis with Peter Ustinov). Carol brings her joy and love for dance to our studio. She works the front desk and is responsible for our deep cleaning, scrubbing and washing as well as keeping us supplied. Carol is proficient in Hungarian and can be seen chatting with clients and Csaba, our ballroom teacher in their native tongue. Meet Carol on Tuesday and Thursday nights, and Saturday afternoons. Thank you, Carol!   
Gabriella Squicciarini
Gabriella Squicciarini has lived in the valley for over 40 years. She, along with her husband, are proud parents of two teenagers. Gabriella started dancing when she was in her 20's. She was part of the Scottsdale Community College Dance Line in her early years of college and then started taking ballet classes at Arizona State University, while enrolled in the business college. She has been dancing in the adult ballet program at Ballet Arizona for over 25 years. In 2012, Ballet Arizona invited to perform an acting roll, as a lady in waiting, in in their production of Swan Lake.  Her passion for dance continued as also danced at Acrosante's Vivaldi's festival for Terspicore Company.
Bianca Squicciarini
Bianca Squicciarini is a recent graduate of Desert Mountain High School attending SCC with ambitions of Fashion Design and Marketing. She has an extensive background in dance including Ballet, Contemporary and Hip Hop. Bianca is a whiz at Social Media Marketing and is responsible for inspiring Dance Fusion to create Photo and Video art around the studio. Dance Fusion is thrilled to have Bianca working for us.
Diana Tomasi
Diana Tomasi has performed as a featured soloist for several exclusive vocal ensembles in Northern & Southern California. She has a degree in Music, Vocal Performance from Irvine Valley College. Diana is an avid hiker and loves to sing, dance and perform. She is dedicated to promoting community education, awareness and involvement with the performing arts. In Aptos, California, Diana performed with the Dance Synergy Troupe in numerous Cabaret Shows. Diana has been the Executive Director of 2 non-profit artistic performing organizations and she is excited to bring her experience to Dance Fusion to help promote the growth and awareness of the performing arts in a non-competitive environment. She's married to Bob, who is a retired Executive and has two grown sons living in Colorado. Diana recently moved to Scottsdale and to her delight, discovered Dance Fusion. She is thrilled to become part of their family and contribute to their outreach & growth.
Resident Mural Artist!
Brittany Michelle Johnson is a local artist, musician, and muralist in downtown Phoenix, Arizona. She graduated in 2017 from Arizona State University with a master's degree in music performance, and has since been teaching private music lessons and exploring her passion for art and painting. Brittany enjoys traveling, camping, and hiking with her fiancé; the national parks, forests, and cities they travel to are inspiration for many of her paintings. Brittany works with mostly acrylic paints and canvas. Her paintings are brightly colored and bold, with attention to detail and defined brush strokes. Recent painting series have included desert flowers, flower bouquets, landscapes, and endangered species. She also works on commissioned paintings and murals. Brittany loves to perform and teach music. She plays clarinet seasonally with the Tempe Winds, and currently has over 30 students learning to play clarinet, flute, saxophone, piano, guitar, ukulele, and music theory. She teaches private in-home music lessons and at Linton-Milano Music in Mesa.
Brittany M. Johnson
M.M. Music Performance: Arizona State University (2017)
B.M. Music Performance: Otterbein University (2015)
Member, International Clarinet Association
[/raw]